Well G'day there,
Long time to speak.
How've you been?
That's good. How've I been you ask?
I've been pretty good. Working lots, Eating lots, working on my garden and counting down the weeks until I can officially call myself a dad. 14 weeks and 5 days to go (that's if the lil fella is on time). Oh yeah that's right.. You guys have missed a fair bit. Since we last spoke we've had a few ultra sounds, had our little gender reveal and started getting the nursery sorted for May, But I'll get to all of that shortly…
P.s Scroll down to the bottom for some cute af pictures, you wont regret it
Let me just say though. The time is flying by.. I mean I can literally remember the day we found out and I honestly thouht the next 9 months would feel like years.. Boy was I wrong.
So last time we spoke we were just over 12 weeks pregnant and I tell you what, I was shitting myself for the 12 week scan, I just wanted my little baby to be as healthy as possible. I did my research to see what other expecting parents felt during the same time, just to ease the nerves and yeah it didnt really help. Fast forward to the scan and we found out out little one was super healthy with great little heart beat. Best. Feeling. Ever.
Fast forward 3 weeks and we'd booked in for another scan to find out the gender, This one kinda sucked. only because the sonographer was running late and I had to head to work before we went in for the scan.. But I got some good pictures after. Obviosuly we didnt want to be told the gender, so they gave us an envelope and we gave it to my sister so she could plan the reveal. I was super eager to find out so I studied the ultra-sound photos like there was no tomorrow and was 99% convinced we were having a little girl. But as you can see if tyou scroll down a bit, NOPE. LITTLE MAN ALERT!!
Ever since we found out i'm going to have a little mini me, it's made everything feel so real. We've been shopping non stop and buying all the essesntials and non essentials and literally every baby related Harry Potter themed anything. I have no regrets.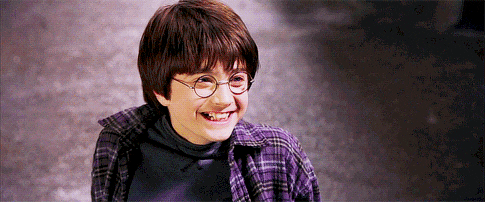 So as of today we are 25 weeks and 2 days, Jess' belly has grown heaps now and every chance we get we are playing Elvis Presley for him and reading Harry Potter, just to get him used to what life is going to be like.
But yeah, We have had a super easy pregnancy to be honest, next to no sickness and no crazy mood swings, Just some lower back pain and the fact that she's peeing every 4 and a half seconds. I'll show you guys a few photo's of our little pregancy journey so far. Let me know what you think!
Tell me how your pregancy Journey was and if theres anything i should expect as we near the third trimester! Hope everyone is enjoying their 2020 so far! It's been a bit rough over hear in Australia but we are making the most of it!
Feature image Credit: https://abcnews.go.com/Health/pregnant-women-prescribed-potentially-dangerous-antibiotics-cdc/story?id=52294961
– Callum
– Little Roebuck Pictures Below –